Tools
Sketch
Marvel
Illustrator
InDesign
Budbuds is a cannabis web database that assists users in finding strains tailored to their needs. Since the legalization in select states, cannabis has become a rapidly growing industry. With overwhelming brand options at dispensaries and a negative stigma clouding cannabis for its recreational use, there is a demand for more formal knowledge whether you are a seasoned or an uninformed user. Our client approached us with a need for an MVP to pitch Budbuds to potential investors. They needed a new logo and identification for their brand and a web prototype to demonstrate proof of concept with a restricted budget.
Our client identified their brand characteristics as authentic, well-informed, creative, and cool. With an abundance of marijuana leaf logos saturated in the marketplace, we wanted to provide our client with a future-forward logo and steer away from the literal leaf to cater to the brand identity. The website would mirror the essence of the logo design and be easy to navigate even for the most inexperienced cannabis user.
In creating the logo it was important for us to focus on highlighting the innovation and positive meaning behind Budbuds. Budbuds opens the conversation of cannabis to all by being a wealth of knowledge and transparency to its users. Readability of the name Budbuds was a concerning issue with the ascenders in the 'd'and 'b' mirroring each other. We resolved this by breaking the words up with a positive/negative symbol in the middle. It represents the balance and harmony Budbuds strives to provide. This helped us create a combination logo mark that can stand strong alone on its wordmark or icon to provide flexibility for our client. Since the brand will live mostly on the web, to accomdate our client's budget we chose Montserrat since it is an open source font with a friendly character.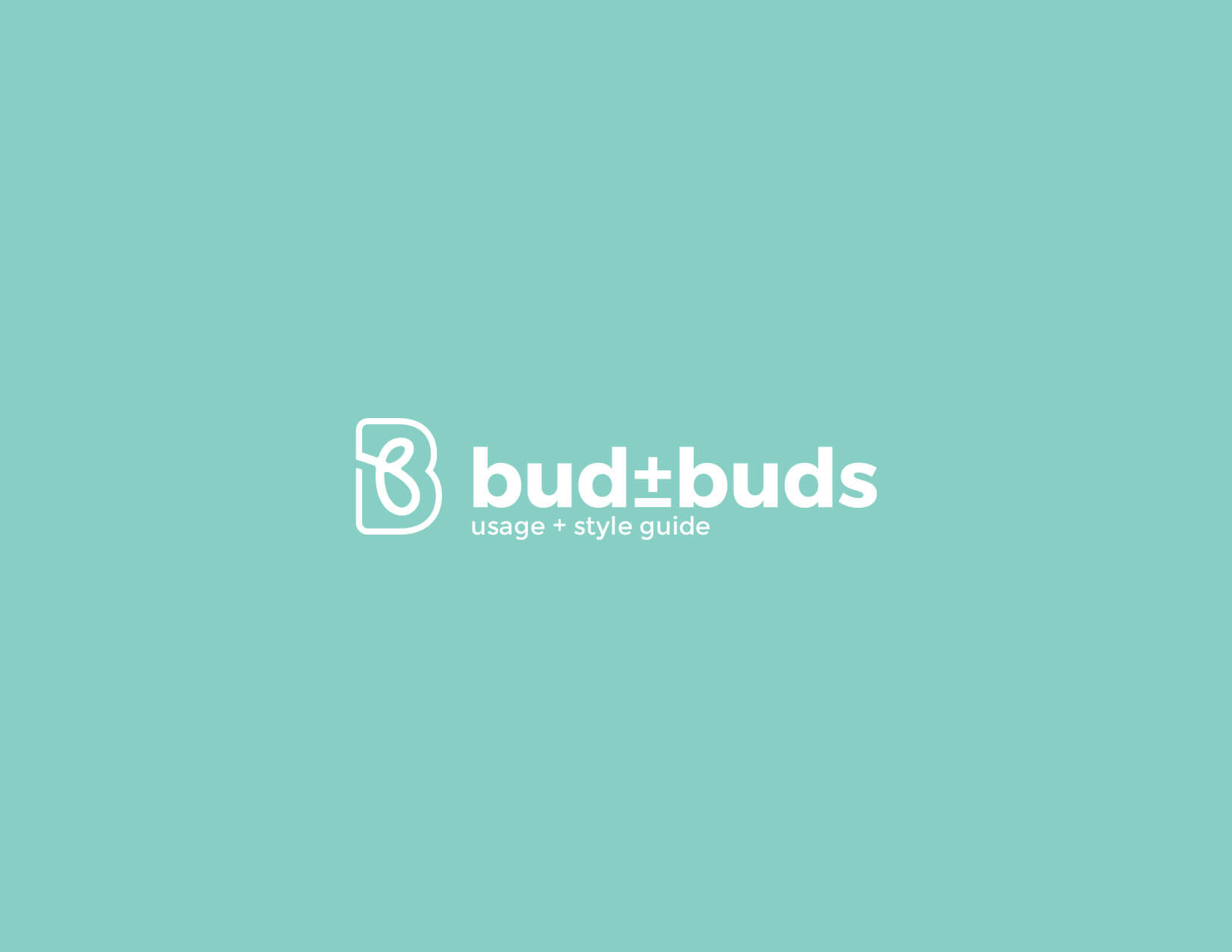 Our client had a specific vision for the cannabis search filter form to live on the website. Since this would be more of a proof of concept to pitch, we took the pieces our client wanted to include on the form and found the most practical solution. It was important to minimize the amount of steps the user has to take to streamline the process in the results page. Hypothetically, as the user makes selections on the filter form, results will continue to populate below based on the selections.